Local arborists, DEDICATED TO PROVIDING EXCEPTIONAL SERVICES IN HOLLOWELL
TREE SURGERY IN HOLLOWELL, NORTHAMPTONSHIRE
Dependable Tree Surgeons Hollowell
If you require a professional arborist with decades of combined skills and expertise to handle your tree care needs, then we can help. From removing multiple large trees to crown reduction, we'll swiftly address your needs.
Contact us to obtain your FREE quotation, and see how we can help you.
Welcome to Brixworth Tree Surgeons
Your local, trusted arborist. Here to take care of all your tree care needs. We offer a vast array of services including the following:
Tree Surgery
We can help with all your tree surgery needs. From a large oak tree that needs removal to a small hedge.
Tree Cutting | Pruning | Trimming
When your trees need to be trimmed, pruned or even removed, we can help. All tree types taken care of.
Tree Felling
The process of cutting down either a single or multiple trees and disposing of all waste, branches & logs.
Crown Reduction
Crown Reduction removes weight from branches and allows the tree to be less 'top-heavy' & more healthy.
Stump Removal
After tree removal, the stump can also be cut below ground level to remove all traces and leave you with a clear area.
Hedge Cutting
Enhance your property with our professional hedge cutting. From a one-off trim to regular maintenance, we can help.
Emergency Tree Removal
From a loose hanging branch to a tree blocking a road or any emergency situation, we will be able to help. Contact us anytime.
Tree Reshaping
Transform the look of your trees with our professional tree pruning service, leaving them looking stunning and healthy.
Sectional Dismantling
Tree removal carried out in smaller sections to ensure no damage occurs to the surrounding area.
Dead Wood Removal
Removing dead sections and branches from a tree promotes healthy growth and can prevent disease from spreading.
Domestic Tree Surgery
We cater for all aspects of residential tree surgery. All works undertaken to the highest standard.
Commercial Tree Surgery
From builders to schools, we have many commercial clients. Call us if you also require commercial tree services.
We will ensure all your Tree Surgery requirements are swiftly dealt with. Contact us now on 01604 279 593
About us
At Brixworth Tree Surgeons, we are dedicated to ensuring that the services we offer exceed our client's expectations. With decades of combined experience, you can be confident that you are in safe hands, and no matter whether your tree care needs are large or small, we will ensure we deliver the same high standard of workmanship on all projects we undertake. For the best tree surgery in Hollowell and the surrounding areas of Northamptonshire, please don't hesitate to contact us anytime and schedule your FREE site survey. You can find out more about us here.
Here are some photos of our skilled tree surgeons hard at work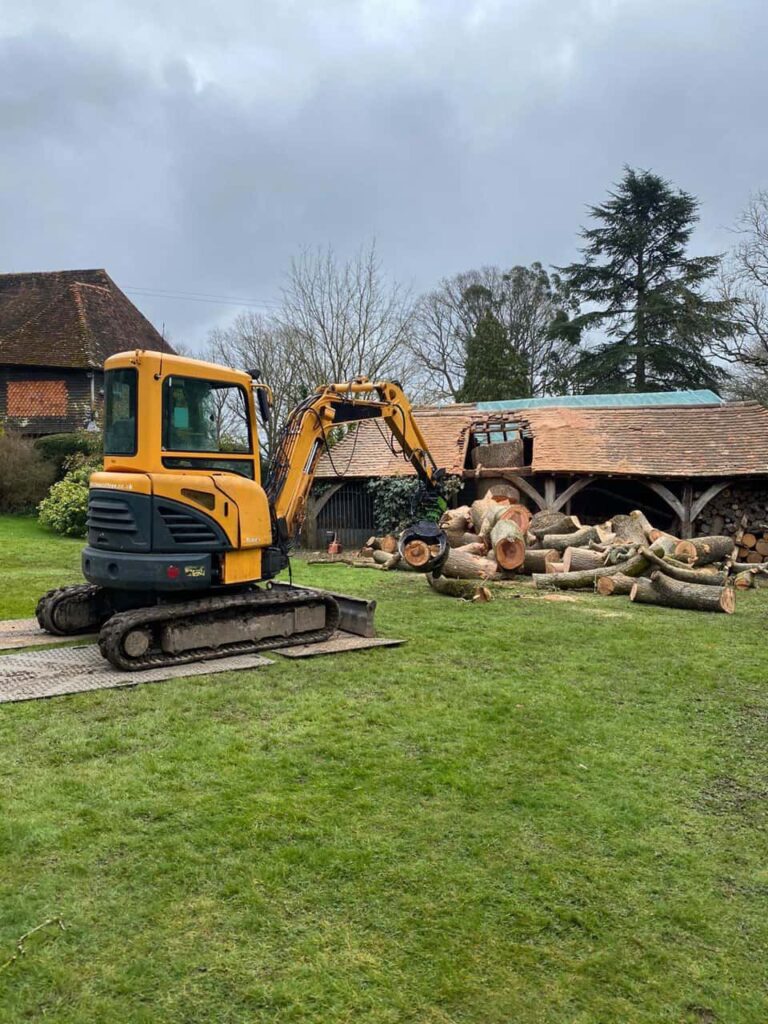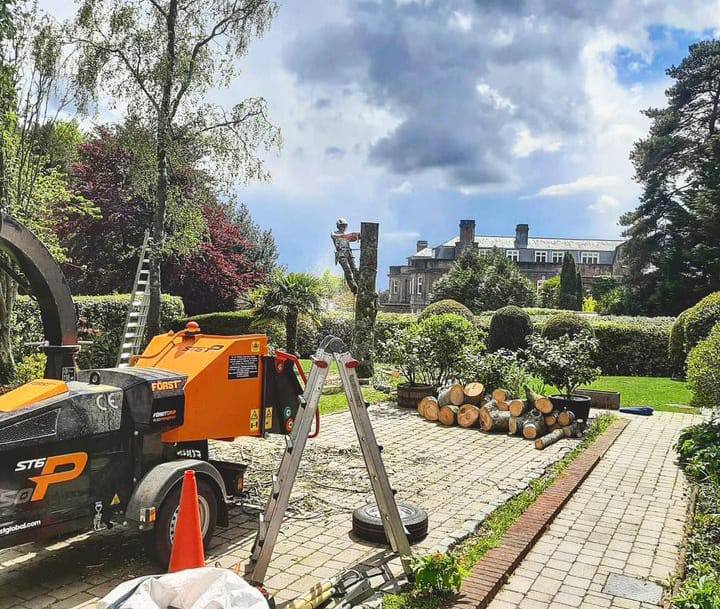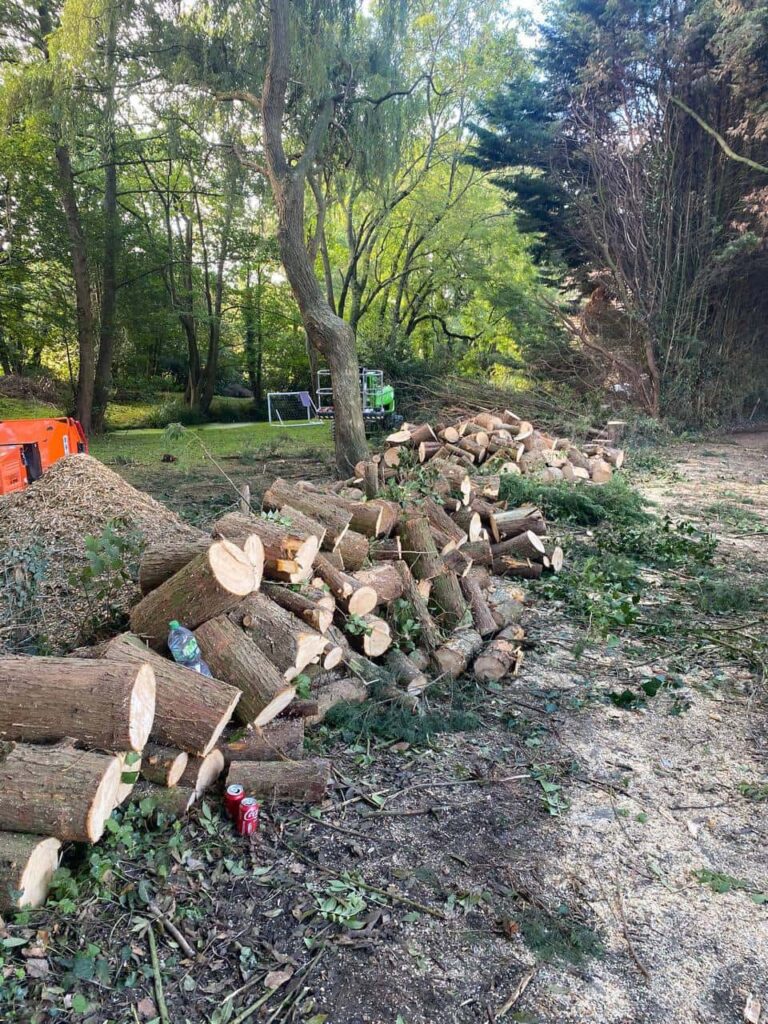 Other areas in the surroundings of BRIXWORTH, NORTHAMPTONSHIRE where we can offer our tree surgery services in:
Tree surgery is a comprehensive term encompassing various services vital for the well-being of trees, shrubs, and plants. Equipped with an array of specialised tools, including striking implements, climbing gear, and aerial aids, our skilled professionals conduct delicate operations to ensure the health and safety of your trees. Our expertise spans selective crown reductions, corrective pruning, and deadwood removal, all designed to enhance tree protection against diseases, pests, and hazardous conditions.
Beyond mere aesthetics, professional tree surgery plays a pivotal role in safeguarding both trees and properties. These services significantly enhance safety by reducing branch overhangs that might otherwise cause damage, especially during severe weather or flooding. Additionally, meticulous tree maintenance augments the overall value of a property, transforming gardens and landscapes into visually appealing spaces.
Tree surgery demands a profound understanding of tree biology, including their life cycles and signs of health issues. Our process commences with a thorough assessment, evaluating the tree's current condition. We carefully remove diseased or damaged branches using appropriate pruning and trimming tools. In cases where necessary, healthcare measures such as disease treatment or fertilisation are recommended. Our approach extends the trees' lifespan and minimises environmental disruption, ensuring a safe and sustainable solution.
Trees, though beautiful, sometimes need to be felled for various reasons such as safety concerns, landscaping requirements, or to clear space for construction projects. We excel in providing expert tree felling services, ensuring a hassle-free experience for our clients.
Our skilled team is committed to providing top-notch Tree Felling solutions tailored to your requirements. Whether you need a tree removed due to its hazardous condition or wish to create more space, we've got you covered.
With years of experience in the industry, our experts employ the latest techniques and equipment to ensure a safe and efficient tree removal process. We take pride in our ability to strike a balance between environmental preservation and your specific needs.
Moreover, we offer free surveys to assess your situation accurately and discuss the best course of action. Your satisfaction is our priority, and we're always ready to assist you with any Tree Felling needs.
So, if you're looking for a reliable partner in tree management, look no further. Contact us today for expert solutions tailored to your requirements.
Maintaining your trees through regular cutting, pruning, and trimming is crucial for several reasons. It ensures the safety of your property and the people around you, preventing potential hazards like falling branches during storms. Additionally, it promotes the overall health of the trees, allowing them to flourish and beautify your surroundings. Pruning and trimming also enhance sunlight penetration and air circulation, which is vital for the tree's growth.
We understand these practices' significance and are here to assist you with all your tree cutting, pruning, and trimming needs. Our team of skilled professionals is equipped with the knowledge and tools to handle various tree types and sizes. Whether it's shaping, removing deadwood, or managing overgrown branches, we have the expertise to do it efficiently and safely.
Furthermore, we offer free surveys to assess your requirements thoroughly. We value open communication and are more than willing to discuss your needs in detail. Reach out to us, and let's ensure your trees stay healthy, safe, and beautiful.
Crown reduction, a delicate and precise pruning technique, is pivotal for your trees' aesthetics and health. Selectively removing specific branches and stems ensures the tree maintains its natural shape while reducing its overall size. It prevents branches from becoming too heavy and breaking, averting potential damage to property or injury to people. Secondly, it enhances the tree's vitality by encouraging the growth of new, healthy branches.
Our experts are adept at crown reduction techniques and understanding the unique requirements of various tree species. We take pride in our meticulous approach, preserving the inherent beauty of your trees while addressing safety concerns. Whether it's to clear utility lines, create clearance around buildings, or maintain the tree's size, our skilled professionals are here to assist you.
Contact us to discuss your crown reduction needs. We offer comprehensive services tailored to your specific requirements. Let us help you enhance the beauty and safety of your outdoor space.
Stump grinding is a crucial step in ensuring the cleanliness and safety of your outdoor space. Our expert stump grinding services are here to assist you in eliminating those unsightly and potentially hazardous tree stumps.
Stumps left in your garden detract from its aesthetic appeal and pose various safety risks. They can be tripping hazards, especially for children and pets, leading to injuries. Moreover, decaying stumps can attract pests like termites, which may spread to nearby trees.
Our team of professionals is well-equipped to handle all your stump grinding needs efficiently and safely. We use top-of-the-line equipment to grind stumps to the ground level, ensuring a smooth and seamless landscape. Our services save you from the hassle of removing stumps, which can be time-consuming and physically demanding.
When it comes to eliminating tree stumps, trust our expertise. We take pride in providing quality stump grinding services, leaving your outdoor space visually appealing and safe for all. Let us help you transform your garden by eliminating those pesky stumps efficiently.
Hedge cutting is vital to maintaining the aesthetic appeal and health of your outdoor space. Regular trimming ensures that hedges remain neat, promoting their growth and longevity. At our service, we understand the significance of timely hedge cutting. We offer comprehensive solutions tailored to your needs, ensuring your hedges are expertly pruned and shaped.
Timing is crucial in hedge cutting. It's best done during specific seasons, encouraging healthy growth while preserving the natural habitat for local wildlife. Overgrown hedges can obstruct light, affecting the plants underneath. Proper cutting enhances the overall appearance of your garden and promotes biodiversity, allowing various plants to thrive.
Our team of skilled professionals is equipped with the knowledge and tools to handle all your hedge cutting requirements. We pride ourselves on precision and efficiency, ensuring your hedges are maintained to the highest standards. Whether you need routine trimming or a complete hedge makeover, our services are designed to cater to your every need.
Don't compromise the beauty of your outdoor space. Let us take care of your hedge cutting needs, ensuring your garden remains a vibrant and inviting sanctuary.